Pinotti/Hagel, Sweden
From the World Champs in Budaörs '64. Photo: Pete Soule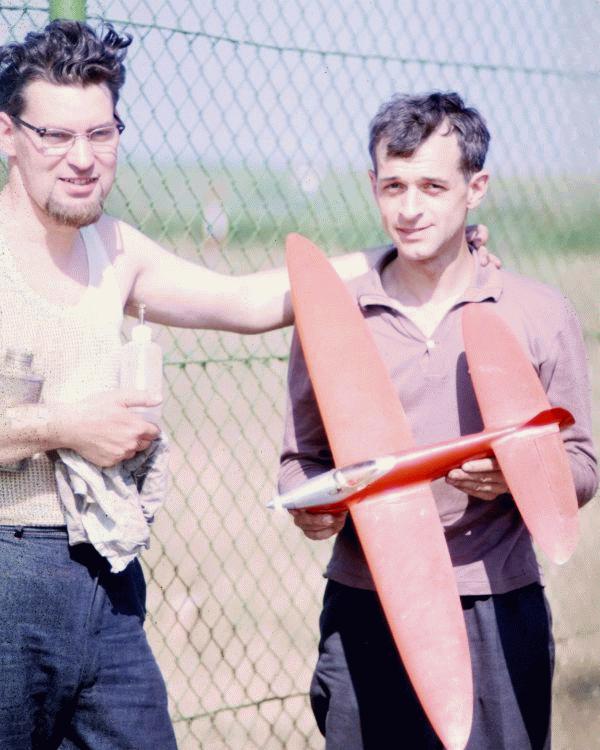 L to R: Rolf Hagel, Mario Pinotti.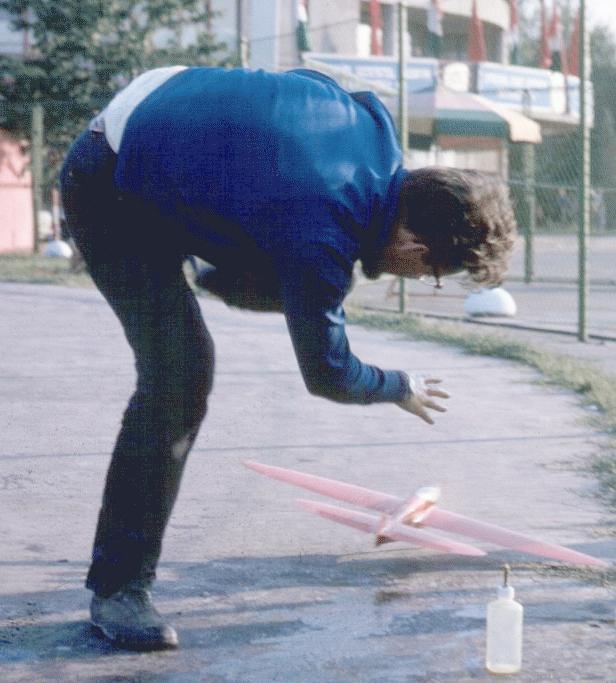 Awkward pitting by left handed Hagel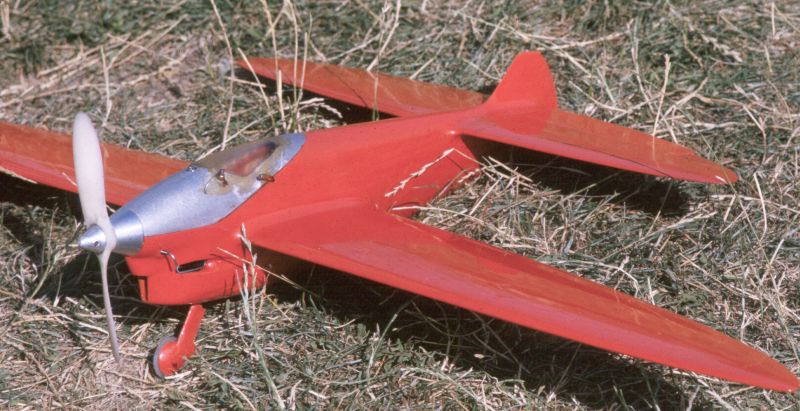 Model, Super Tigre powered.
This model was one of the fastest team racers of its time, but did poorly in the contest. One poor time, and then a catch in the tailplane resulting in a broken fuselage.
Hagel was a super hot engine tuner. He passed away in January 2006. Obituary (in German). In his later years he has success in the tether car trade. He became Free Flight Power World Champion in 1960, on the famous occasion where FIVE fliers couldn't be separated, and ended sharing the title. He repeated that in 1971, when, incidentally, a certain Victor Onufrienko took the bronze. His FF models were said to be junk, but their glide started at double the height as everyone else's!
He also flew speed at Budaörs, with the fastest Super Tigre of the lot, according to designer Garofali's on-the-field bench tests, 2000 RPM better than the Italians' own, but the result was a zero.
As you probably guessed, Mario is of Italian descent. He's a pilot of profession, worked for SAS, quit flying C/L after this event, but went on with racing, in yachts, and has recently become active in FAI Pylon Racing, along with his son Jan.