Alseby/Hagberg, Sweden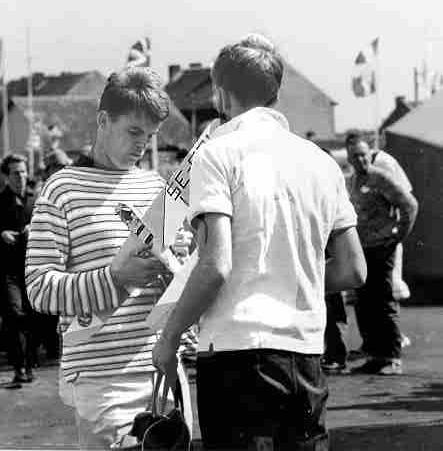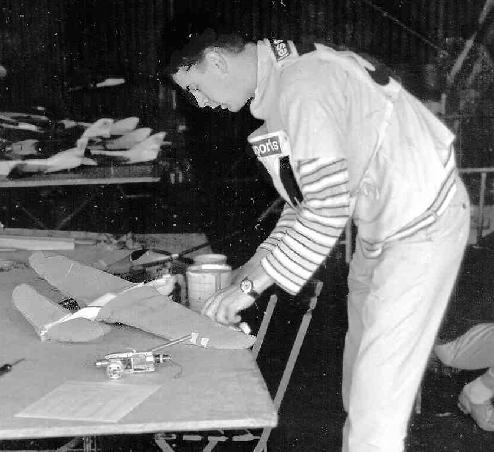 Bierset '65. Photo: Pete Soule

First Pic:L to R: Göran Alseby (-1980), Måns Hagberg. Second Pic: Alseby with engine on table.

They pioneered the electrically operated compression control (visible in the second pic). 30 volts went down the lines, operated by a pilot switch. (Now electrical control is banned.)

They also featured an engine warm-up airgun gadget with an electrical fan and a propane torch providing the heat. Their Eta 15 had a steel front and large area heat sink shrunk on the cylinder liner.

In '64 they did 4:18 in preparations for the W/Ch, using single pitstop tactics. In the W/Ch they were on their way to a final spot when a model taking off high caused a line tangle and crash. Their reflight took place when weather had changed for the worse....