F2C in Sebnitz June 1999
Pictures by Lennart Nord.
From the site slated for the 2002 World Champs, Sebnitz, Germany. The background woods are in the Czech Republic!!
Semen Lerner in action
Teams: Blue: Bondarenko/Lerner, UKR; Red: Marschall/Kuckelkorn, GER; Yellow: Samuelsson/Axtilius, SWE
Start Release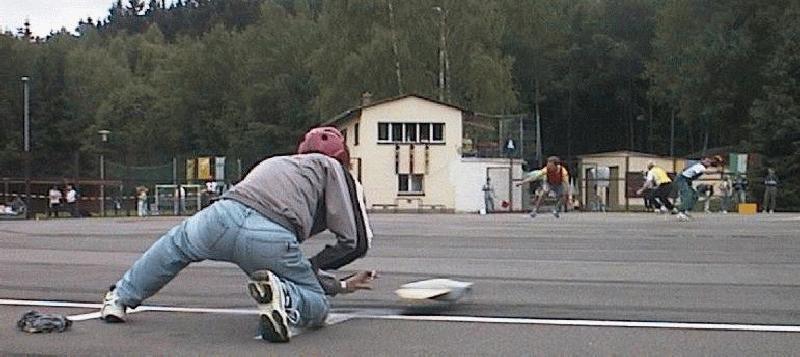 Club house holds a balcony for the judges. (Would have to be pulled down if line length were increased to 17.96 meters!)
Catch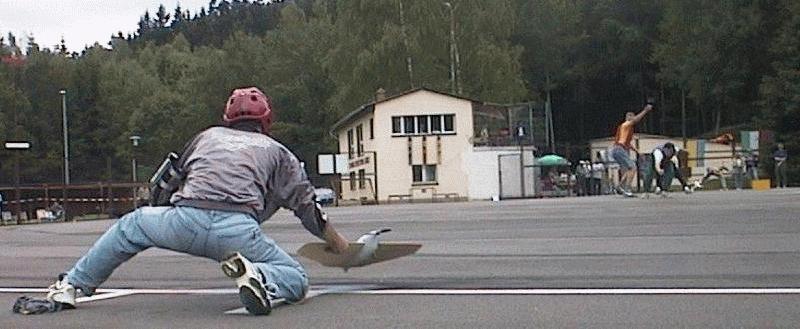 Marschall is already taking off, but they only have 30 laps range.
Release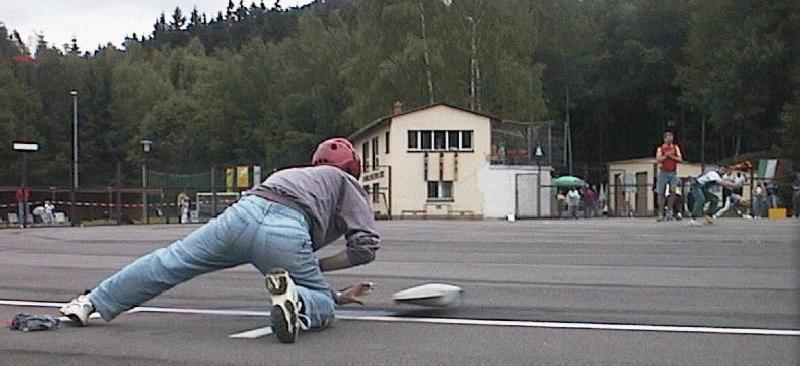 Compare to top picture! Almost identical posture!
Watching Take-off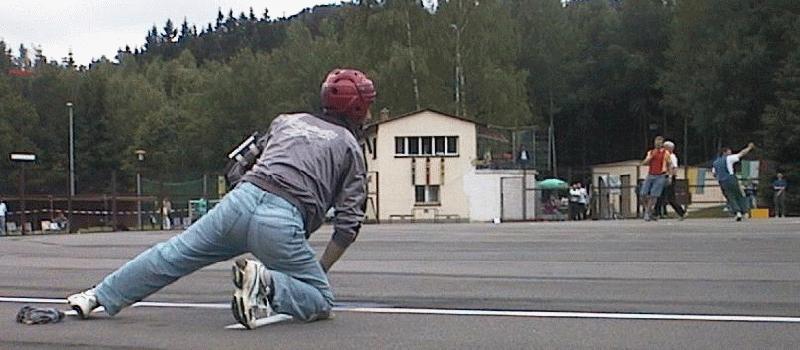 After Finish, a Relaxed Catch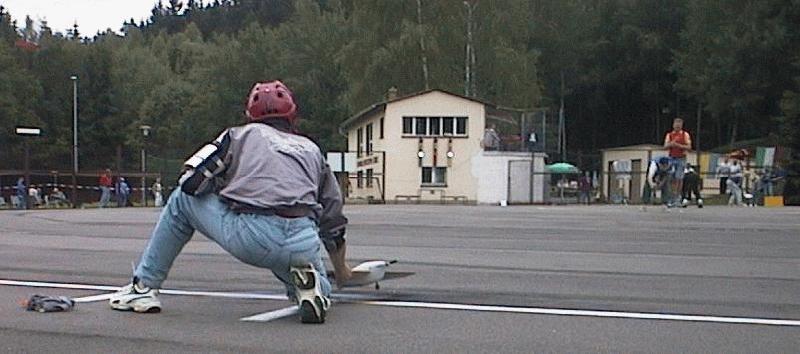 Note warnings for blue and yellow teams.
Bondarenko/Lerner went on to win the final in 6:39 using 40 lap tactics. Speed around 18.4 s / 10 laps and very fast pitstops.
Posted October, 1999